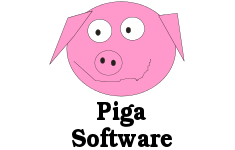 Piga Software Logo under the GFDL and CC BY-SA; also available as an SVG.
"Free as in Freedom, Free as in Priceless"
Welcome to the home page of Piga Software: we are a cooperative of programmers developing free software for GNU/Linux and occasionally other systems, with a particular emphasis on game development. Our software is released under the GNU General Public License version 3, though some individual files within projects might be under other copyleft licenses and are listed in project copyright disclaimers. Some content from our games by MWM may also be available under the GFDL and CC BY-SA on their wiki database.
Although we have used Visual Basic 6, QBasic, Game Maker and even ZZT-oop, most current projects are built in Gambas - a free software BASIC-style OOP programming language consisting of an integrated development environment and run-time inspired by Visual Basic and Java that is well suited to rapid application development. Our particular areas of interest are strategy, adventure and platformers, first-person games and interactive narrative, often with a sense of humour; though we work on whatever suits us at the time, and some projects are developed for a specific use case, as well as general use applications.
More details on who we are and what we do can be found at PigaLore, the Piga Software Wiki; we are also active on the Gambas ONE and FreeGameDev forums.
August 12, 2014: Piga Software is now ten years old!
Piga Software Members
Hamish Paul Wilson (PigaLore) is the group's "benevolent dictator for life" whose title, beyond jest, grants him the power to make the final decision if consensus can not be reached. Practically, however, his main role is as a game designer, being the creator of Alexei and most of the levels of Windys. In addition he is the main system administrator for the Piga Software development machines, and his interest in the GNU/Linux graphics stack has lead to projects like PigaVision and Soul Capture.
Graham Lawrence Wilson (PigaLore) is the group's technical director, and thus he is largely responsible for the engine technology and software systems used in Piga Software programs. He is the main developer behind the Gambas Genie engine and created or adapted the engines for Windys, Piga's Santa Drop Down and Donut Quest. He also serves as Piga Software's main web developer, having taken several courses from W3Cx. His interest in esoteric graphics programming has lead to the drafting of projects such as Piga Brain, Animator, the Projection Engine and its progenitors, and even a "zero dimensional" game.
Other Contributors
Malcolm Wilson Multimedia (PigaLore) is a free content studio principally ran by Malcolm Rex Peter Wilson, which has contributed regularly to Piga Software projects. He composed the soundtracks to the unreleased Billy Bear, as well as for Donut Quest and most recently Windys. He also composed the "Piga Software Theme" jingle back in 2004, and has since created sound effects for Alexei: Part IX and devised most of the graphics for Piga's Santa Drop Down, New Years Dodge 'Em and Childish Cannoneer, among numerous cases of multimedia manipulation and conversion. As Brogo's cartoonist, he also designed and drew the artwork for Donut Quest.
Iain William Duane Wilson has contributed numerous times throughout our history, such as supplements to Donut Quest, experimenting with Windows support for Gambas programs through project porting or virtualization, as well general suggestions, web development help, play-testing and public support for Piga Software. He was also the one to introduce the Piga developers to Visual Basic programming in the first place, as well as first teaching Graham web design. He is the head mage of TechnoMage Computer Solutions and a certified fire alarm technician.
Christian Picon, of Extreme Tux Racer, contributed a formula to Gambas Genie.
Ryan C. Gordon and icculus.org for kindly supplying hosting after years of being in the darkness of "free" hosting. A pity our various wiki and forum hosts have not been merely as stable or obliging!
Steve "sholzy" Holzfaster, Tomasz "tommyline" Kolodziejczyk (our OpenGL mentor, much obliged!), Quincunxian, cogier, gbWilly, and everyone else at the Gambas Forum in all its various forms and the current Gambas ONE community for all their help and support.
All those who have visited the forum, given a suggestion or have given their support over the years.
Fancy yourself on this list? Get in touch and we shall see how you can help!
Other Languages
Gambas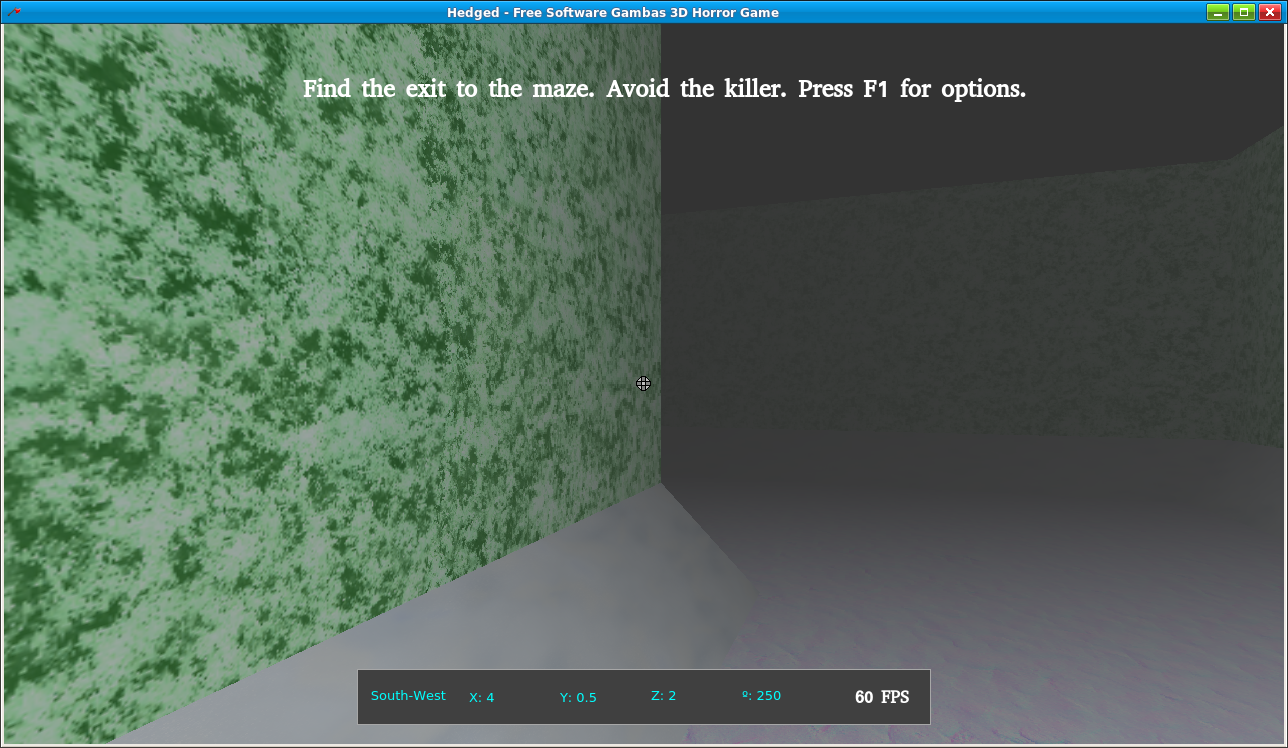 Projects